"The first step toward change is awareness." -Nathaniel Branden
Almaty FLEX City Representative Aisaule Samarbekova '19 (Ust Kamenogorsk, Kazakhstan/Turtle Lake, WI) organized a first-of-its-kind event dedicated to increasing mental health awareness in her community inspired by the experience she gained during her exchange year. On November 16, 2019, fourteen girls gathered for a day-long workshop at the Zhambyl Youth Library.  The event included a presentation and open discussion about mental health. Aisaule's presentation offered statistics, definitions and symptoms of mental health issues, and suggestions for avoiding the stigmatization of mental health issues.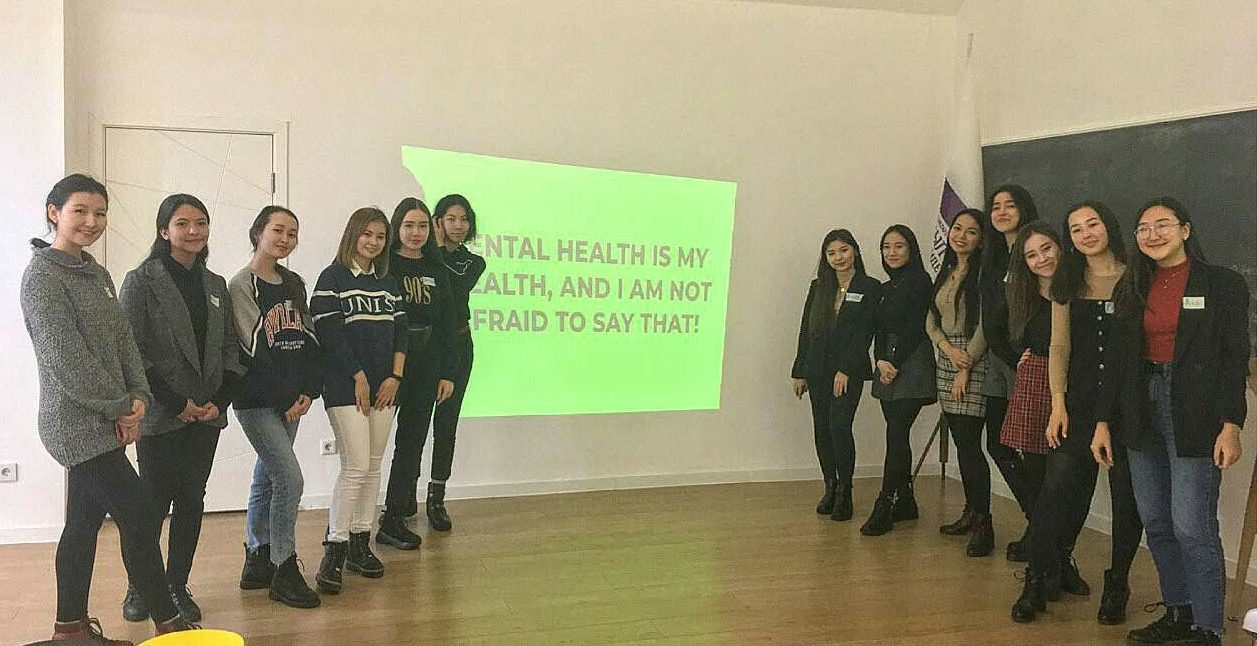 Participants were motivated by the information they learned to further educate themselves and share their knowledge with others. The goal of this workshop was for participants to value their mental health at the same level they value their physical health and pass along these messages to their peers.
Aisaule's long-time goal to implement such an event in her community was achieved through the help of the FLEX alumni program in South Kazakhstan. In the future, she wants to implement more projects on the topic of mental health and eventually work in the field of psychology.
Written by Gulden Kaliyeva '15