A group of 52 FLEX and YES alumni from Armenia, Georgia, Montenegro, North Macedonia, and Serbia attended the first News Literacy Workshop from December 6-9 in Tsaghkadzor, Armenia.
At the beginning of the workshop, participants were faced with a simple question: How can I know what information to trust? Over the next three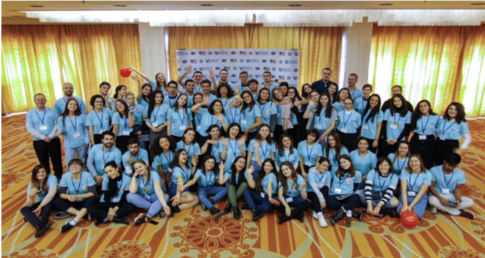 days, they would learn how to sort information, the ethics and responsibilities of journalists, how to identify different types of misinformation, and the fact-checking tools that professionals use to check claims and sources.
The need for media literacy is increasingly important. As technology continues to move faster and faster, giving us more access to information than ever before, it is necessary that people have resources and tools to evaluate digital sources and engage in civic discourse online.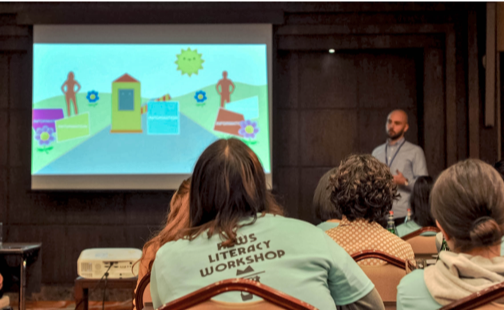 American Councils Senior Program Officer for Camp and Media Literacy Programs Benjamin Thurn together with consultant David Malana and the FLEX Alumni team of Anna Romandash '09 (Lviv, Ukraine/Mellette, SD), Nune Harutyunyan '13 (Gyumri, Armenia/Wausau, WI), Ivana Knezevic '12 (Belgrade, Serbia/Kemmerer, WY), Dmitriy Kapshivyy '04 (Moscow, Russia/Eagle River, AK), and Mariam Tkeshelashvili '10 (Tbilisi, Georgia/Morton, IL) lead participants through 16-hours of training, discussion, and project design focused on news literacy concepts.
Participants engaged in a mix of interactive lectures, hands-on activities, and spirited discussion. Topics included identifying news vs. opinion, creating the front page of a website using newsworthiness factors, practicing professional fact-checking techniques such as reverse image searches and lateral reading, and planning take-home projects for their home communities.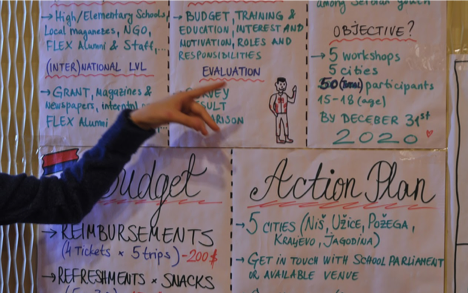 Participant feedback was overwhelmingly positive. Ninety-five percent of participants agreed that they better understand the difference between fact and opinion, 98% agreed that they better understand the different types of misinformation and how to combat them effectively, and 100% agreed that they feel better prepared to use fact-checking techniques to verify information online and that they plan to share the skills and knowledge developed during the workshop with others in their country.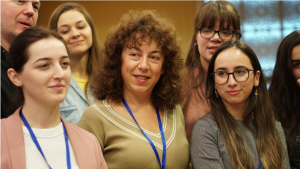 Workshop participants and administrators shared highlights of this workshop on social media by using the hashtag #NLW2019.