From May 29 to June 2, 58 alumni from Armenia, Azerbaijan, Georgia, Moldova, and Ukraine gathered in Irpin, Ukraine for the first ever AlumniWorkshop for Youth Leaders in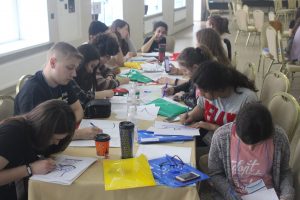 English Teaching (WYLET)! Following the success from six years of WYLET programs in Washington, DC for on-program FLEX and YES students, the FLEX Alumni program introduced this outstanding program overseas and implemented it as a regional alumni workshop. Under the leadership of trainers Tom Toomey and Ruby Mitchell, participants cultivated their skills in English teaching through a variety of interactive sessions. In large group sessions, participants learned about student-centered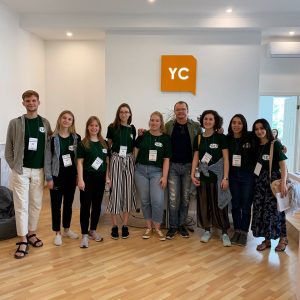 teaching methodologies, teaching language through creative arts, speaking activities, and more. In five mentor groups, participants planned their own English lesson using the SMART goal-setting objectives.
Participants observed English classes and meet with professional English teachers in Ukraine. Site visits included schools such as Green Forest, a network of English classes for adults and children in Ukraine, and Yappi Corporate, an organization that offers English classes for employees of some of Ukraine's top companies. After the site visits, participants were guided on a tour of Kyiv's top sites, including St. Michael and St. Sophia's Cathedral, the newly completed Sky Bridge, and Independence Square.
After four days of learning and practice, participants presented their prepared lessons to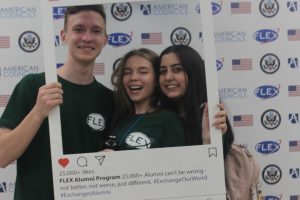 their group, mentors and fellow participants, and received feedback. Following the practicum presentations, representatives from the Strengthening Academic Integrity in Ukraine Projectspoke to participants about their campaign to promote a culture of
academic integrity in Ukraine and beyond.
Participants departed Irpin with newly cultivated skills, 58 shared lesson plans, and the opportunity for grant funding up to $250 to implement a project in their community using the skills and lessons learned at the workshop.
Follow participants' posts on social media through the hashtag #WYLETUA.