From August 13-16, 2018, 25 FLEX and YES Alumni Coordinators representing 21 countries gathered in Tbilisi, Georgia, for the Alumni Coordinator Training, an annual event that prepares Coordinators for their roles supporting the FLEX and YES alumni communities. Alumni Coordinators are alumni employed by American Councils to help maintain the connection between alumni and the FLEX and YES programs.  The role includes organizing activities in which alumni can participate, supporting other alumni in organizing activities, and connecting alumni to existing opportunities for volunteering and professional development.  It also includes gathering and sharing the successes alumni achieve, including maintaining a dynamic presence on social media.
This year, the training began with opening remarks by FLEX Alumni Program Officer Natia Sharikadze, FLEX Georgia '08; Cultural Attaché Julius Tsai of the U.S. Embassy in Tbilisi; and former Alumni Coordinators Ketevani Chaduneli, FLEX Georgia '07, and Hovhannes Harutyunyan, FLEX Armenia '07.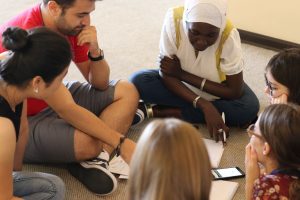 Over the course of the four-day event, new Alumni Coordinators learned about the expectations set for them and the resources available to them. They received job-specific training related to reporting on alumni activities and successes, managing alumni programming and related budgets, supporting alumni grants programs, representing the alumni community on social media, and building and maintaining networks of alumni volunteer city representatives. They also received broadly applicable professional development training in areas such as time management, event planning, and video creation. All Coordinators had the opportunity to share elements of the cultures of their home countries and alumni communities through presentations, which also offered them valuable practice in public speaking and presentation.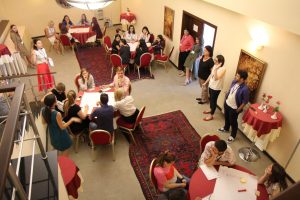 One dynamic activity that received high praise from participants was a fast-paced simulation led by Social Media Consultant Ana Brzakovic, FLEX Serbia '07, in which the Coordinators had to imagine themselves as a network of four teams trying to organize a complex, large-scale event in only 20 days.
Alumni Coordinators who had attended the training in 2017 and already served in the position for a year took on a mentoring role at this year's training, sharing their experience and advice with their new colleagues. These returning Coordinators also had the opportunity to participate in one-on-one and small group consultations with their FLEX and YES alumni program team mentors, where they received feedback on their past work and guidance in developing plans for the coming year. They also had the opportunity to explore the basic elements of FranklinCovey's guide to personal and professional success, the 7 Habits of Highly Effective People.
In an evaluation conducted at the end of the training program, Alumni Coordinators were asked to share the "greatest lessons" they would take away from the training. Here are some examples of what they shared:
"There is so much for me to achieve and do, and I learned so much from everyone I met here. This training gave me so much energy and inspiration to do a lot."
"The greatest lesson I will take away is to always ask for help and the most valuable is the links we actually created between alumni Coordinators and mentors."
"If I want to have a community as flourishing as other countries, if I want to have active alumni and an engaged audience all around, then I have to be the one to step thing up and be the start of something great. The effort has to come first from me…"
"To have a balance and a structure of my time and work! To know to reach out to mentors/colleagues if I get over my head and to get back to track!"
"I just remembered how thankful I am for this job and that it truly makes me happy that I can contribute to my community in some way. I feel that I've obtained a lot of new skills, but the most valuable for me was reflecting on my previous experience and personal growth through every session."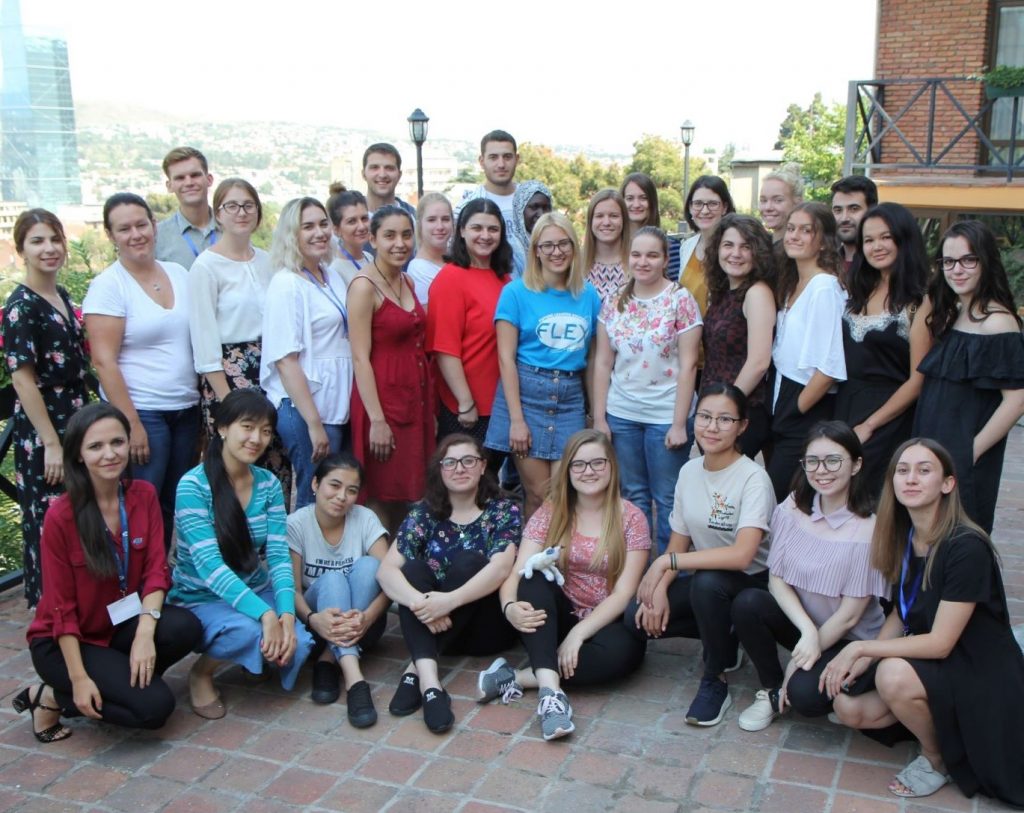 The FLEX and YES Alumni Coordinator Training is made possible through support from the U.S. Department of State Bureau of Educational and Cultural Affairs.