Project Organizer: Aizhan Kapysheva '10 Event Location: Astana, Kazakhstan $497 in FLEX Alumni GYSD Matching Grant Funding $900 cost share from: The Kazakhstan WHO country office, the NU Sports Center, the United Nations Development Programme, IBEC Systems, DJ Khadisha Dabayeva, referee Sultan Sovetov, designer Laura Sabanbayeva  
On April 17, Aizhan Kapysheva '10 organized the first ever street ball tournament for female students in Kazakhstan. In total 31 games were played by 16 teams representing 10 different universities in Astana and Karaganda. The main goals of the project were promoting a healthy lifestyle, empowering young women, and creating a community of socially engaged and active students.
This large-scale initiative was made possible through a wide range of donors and volunteers. The UNDP facilitated the event, the NU Sports Center provided the venue, musical equipment, and volunteer help, the Kazakhstan WHO country office paid for lunch and T-shirts and a number of individuals, including a local DJ and a referee, contributed their time and skills.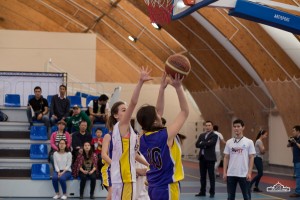 During the preparation period, Aizhan Kapysheva '10 conducted weekly meetings with a team of volunteers. The tournament was widely advertised on social media, in university magazines and through student clubs. A web page was created and an Instagram competition of GYSD-tagged photography was launched attracting over 70 applicants. To have a realistic idea of the numbers the FLEX alumna also introduced an online registration.
On the day itself many students came to support their teams and participate in a wide range of fun activities, including singing and dancing performances, art and fitness sessions, and outdoor games. The head of the WHO country office Dr. Melita Vujnovic gave a speech about the importance of physical exercise, encouraging all female students to do sports. The winner of the tournament was the team from the Kazakh University of Economy, Finance and International Trade.
'Many participants were surprised to find out that the event had been organized by students and felt motivated to conduct youth project themselves,' says Aizhan. 'Seeing the success of the project we have decided to conduct this tournament annually and to involve both female and male students from more cities. So perhaps one day it will become a national sports competition'.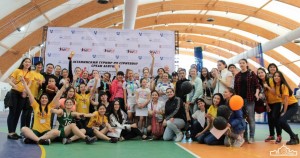 The tournament was widely covered in social and national media. After the event the FLEX alumna and other volunteers were contacted by students of other universities who wanted to get involved in similar youth projects the future.