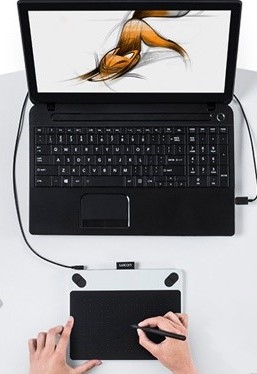 The time has come to create a new look for the Bradley Herald FLEX Alumni Website!  All FLEX/A-SMYLE alumni are invited to submit their original designs in the Bradley Herald FLEX Alumni Website Design Contest.  A panel of judges will select the winning designs, which will then be integrated into the Bradley Herald FLEX Alumni Website and related social media.  The creator of the winning designs will receive a Wacom Intuos Draw CTL490DW Digital Drawing and Graphics Tablet.
Specifically, submissions must include all of the following:
(1) a new general logo, which could be used in promoting the website across social media platforms,
(2) a new banner for the website (this can be the same as the logo, or expand upon it, and should refer to the FLEX Alumni Website, not Newsletter),
(3) a new icon (to be used primarily as a favicon/tab icon/website icon, etc.).
All designs should be submitted in two versions, one vector source file (EPS preferred) and one PNG file.  Files should be saved in the format (1) LASTNAME_logo, (2) LASTNAME_banner, and (3) LASTNAME_icon, for example, SMITH_logo.png.
The successful designs will complement the FLEX logo and the American Councils branding guidelines (see details below).
Current banner for the Bradley Herald (please note, the new designs should refer to the FLEX Alumni Website, not Newsletter!):

Current icon for the Bradley Herald

FLEX logo: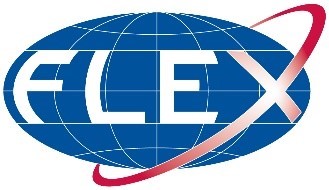 American Councils branding elements:
Primary font: Century Gothic
Full color palette available here.

Who is eligible to participate in the Bradley Herald Design Contest?
Any alumna or alumnus of the FLEX or A-SMYLE program is invited to submit his or her own original designs.  Non-alumni are not eligible to participate, and alumni may not submit the work of others.
What is the process for submitting designs?
To submit your designs, please complete the online registration form and upload all requested files here no later than March 31, 2016.
Questions?
Please contact rebecca@americancouncilssee.org with any questions.