FLEX Alumni are eligible to apply for full and partial scholarships to attend The Global Village for Leaders in Business and Industry.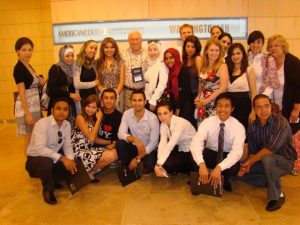 The Global Village for Future Leaders of Business and Industry is a five week intensive program on the Lehigh University campus that will take place on June 25 – July 30, 2016. Villagers will learn and live among a culturally diverse group of more than 100 peers from more than 45 countries.  Global Village interns will form business partnerships with a GV Alumni global network of 1750 leaders from 133 countries; develop team building and entrepreneurial skills; increase global business knowledge and cultural understanding levels; and focus their career path while working with Iacocca staff to map an experience-based plan for success.
A limited number of partial and full scholarships are available to FLEX alumni to attend Global Village for Leaders in Business and Industry.  The scholarship program is administered by American Councils for International Education in cooperation with the Iacocca Institute and funded by the U.S. Department of State.  FLEX alumni who are American Councils staff members are also welcome to apply for Global Village. The deadline for applications is February 15, 2016
Apply at:  http://global.lehigh.edu/iacocca/globalvillage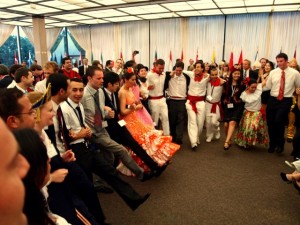 The scholarship covers the cost of tuition which is $7,245 (USD), insurance while attending the program, and the visa fees are waived.  Tuition fees include instructional material, five weeks of housing, educational excursions to New York City and Washington, D.C.
The scholarship does not cover transportation costs, meals, laundry costs, or personal expenses.  Please note that evening wear will be required for at least two events throughout the program. A suit for men is considered appropriate, but if the intern chooses to rent a tuxedo or a dress they may do so. Approximate rental cost is $55.00 – $65.00.
Read more about Alumni's experience at Global Village here:
Impressions by Olga Cobilas '09 (Balti, Moldova)
Impressions by Anna Korepanova '03 (Glazov, Russia)
Message to FLEX alumni by Samir Khalilov '06 (Baku, Azerbaijan)
Summary of Global Village 2014 Events
Global Village Mentor Nana Aburjanidze '96