Join us on Sunday, September 27th
for FLEX Appreciation Day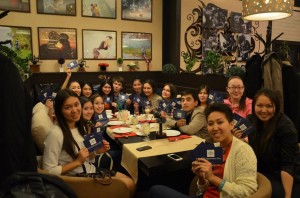 The FLEX Alumni program invites you to celebrate FLEX Appreciation Day on September 27th through the annual Social Media Party. The campaign is an opportunity to highlight the achievements of the FLEX program and its funding & administrative organizations;  to celebrate FLEX students and alumni, the host families, communities, and schools that make the exchange possible; and to say 'Thank You!' to those who support the program and make it a success.
Alumni and supporters around the world are welcome to join the celebration on social media by using the official hashtag #ThankYouFLEX and to take part in or organize alumni events in the community for FLEX Appreciation Day.
How can you be involved in FLEX Appreciation Day 2015?
Post a picture from your exchange year or from an alumni activity on social media on the 27th, using the hashtag #ThankYouFLEX and tag FLEX supporters.  If you can't find a picture – use one from the FLEX Appreciation Day Graphics file.
Hold a FLEX Skype night to reconnect with other FLEX alumni or friends and family from your host community.  Post a screenshot picture of the Skype call and share how your stay in touch with friends/family abroad and use #ThankYouFLEX.
Share this status if you agree!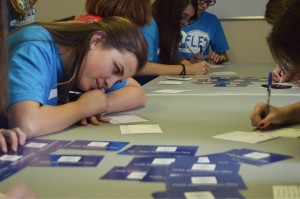 #ThankYouFLEX for changing my life!
#ThankYouFLEX for…(best friends, skills, new family, etc.
I'm happy for my family in my home country and another in the U.S. #ThankYouFLEX
Spending a year in the U.S. made me a more open-minded person, #ThankYouFLEX
Promote the FLEX program to your peers and friends around the world and share information about upcoming testing at http://discoverflex.org.
Wear your FLEX t-shirts to commemorate the day and share a photo  – don't forget the hashtag #ThankYouFLEX
Tagg FLEX Alumni Social Media Facebook, Instagram, and Twitter accounts to your posts
Send a FLEX Appreciation Day postcard those people who made an impact on your exchange year or who have supported you as an alumnus/a – #ThankYouFLEX
If you have any questions please write to flexalumni@americancouncils.org
Access the Appreciation Day flyer and a post card here.