I can say that my graduate studies through the Muskie program and my brother's through the FLEX program influenced us in more ways than we would have ever imagined. A story from the Brother/Sister Duo of FLEX program alumnus Arsen Simonyan '03 Stepanavan, Armenia/ Colon, Nebraska and Lilit Simonyan Muskie program alumna 2005-2007.
Edited by Tatyana Movshevich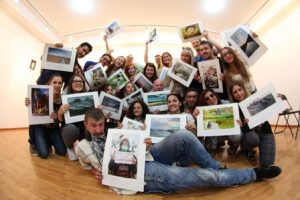 I can say that my graduate studies through the Muskie program and my brother's through the FLEX program influenced us in more ways than we would have ever imagined.  The experiences opened us to new world outlooks and made us believe that strong will, collaboration, and hard work could change everything.  With this experience under our belts and being witnesses to issues in Armenia; poverty and discouragement, lack of motivation and unused energy of youth, AND a country with big potential, recalls Lilit Simonyan, the focus of the Stepanavan Youth Center (SYC) and its programs was clear.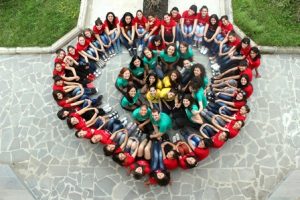 The Stepanayan Youth Center was founded and managed by the brother-sister duo of Lilit and Arsen Simonyan and has impacted the lives of thousands of Armenian youth.  The non-profit, non-governmental organization is also the administrator of the GLOW Girls Leadership and Empowerment Program in Armenia, a multiple-time FLEX Grant recipient and a successful annual program for Armenian young women.  Pictures from the 2013 Camp were highlighted in the FLEX Alumni Photo Contest!
Lilit recalls, 'It was Peace Corps volunteer Heather Konjura who approached SYC with the suggestion to develop GLOW for Armenian Young Women in Partnership. The initial idea was based on the international GLOW Camp model, a leadership camp for teenage girls.  SYC ran with the idea and now holds an annual residential summer school where young women are given intensive educational training on topics ranging from ecology to leadership, from personal development to health. Participants of the summer school can return to the project the next year as junior counselors.  After the summer school the project continues through follow-up activities such as peer education sessions and community service events.  During the events, alumni have a chance to share and build up on their knowledge through engaging peers and community partners.  In 7 years GLOW has created a strong network of knowledgeable, committed and courageous young women who support each other to reach personal goals and to build stronger communities countrywide.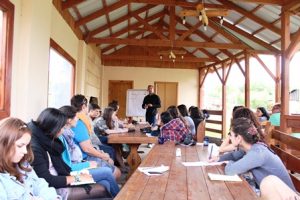 Outside of GLOW the SYC organizes tens of other projects aimed to connect youth in Armenia with their European peers to work on current issues and foster international collaboration that enhances understanding, partnership, exchange, and youth development. A great example of such collaboration would be EcoPhoto, an international youth exchange that has addressed environmental issues and encouraged the appreciation of nature through photography.  It was attended by representatives from 6 countries that all had different levels of experience in photography and environmentalism. Currently SYC is coordinating activities in the frame of Stepanavan as Youth Capital of Armenia 2015. Activities include developing capacity of local youth, organizing festivals and concerts, and many other events.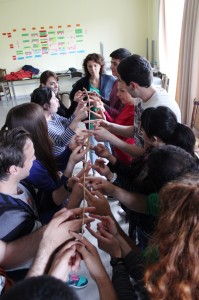 The last 13 years SYC has provided opportunities for several hundred young Armenians, who have developed new competences, exchanged skills, received possibilities to volunteer abroad and engaged in meaningful projects and activities. The importance of such programs for Armenian youth cannot be overestimated.
Congratulations to these outstanding U.S. Government alumni for their success and the impact they have made on their home community.