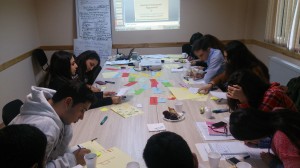 In July of 2014, the FLEX alumni community in Azerbaijan launched the FLEX Career Academy funded by the U.S. Embassy in Azerbaijan.  Career Academy offers the 20 recently returned FLEX alumni professional skills relevant to finding employment in the competitive Azerbaijani job market, through monthly seminars led by successful senior alumni of U.S. Government funded exchange programs.
Starting in July, Career Academy kicked off with its first training on goal setting by Global Undergraduate Exchange and Professional Fellows programs alumnus Tural Ahmad.  The session focused on personal goals and brainstorming on the steps need to achieve professional goals.  Tural also led trainings on strategy and influence in the workplace, a hands-on workshop to develop and improve participants resumes and cover letters, followed by an interview skills training.  Teaching Excellence and Achievement and Youth Leadership Program with Azerbaijan alumna Halima Fatullayeva hosted the second training on setting priorities and time management where students learned about how to implement time management strategies into their daily life.
Throughout the program, alumni will take part in office trips to attend presentations from organization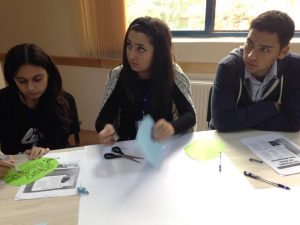 representatives and learn more about corporate culture.  The first trip, to the Ernst and Young office in Baku, gave alumni the opportunity to meet representatives of the Audit, Tax and Law, Client Tech and Sustainability, and Human Resources departments. Alumni learned about the history of the firm, the services it provides clients, career opportunities, and professional development opportunities made available to employees at the firm.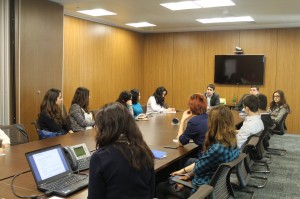 FLEX Career Academy sessions will continue throughout the year with the goal of inspiring and encouraging talented and enthusiastic alumni to explore career choices for their future.