"Let's leave the past to speak, where we should collect only those grains that will awaken patriotism and devotion to our country."  Nicu Gaibu '12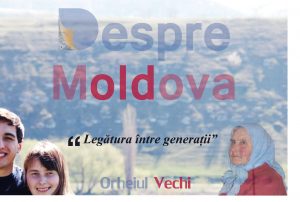 FLEX alumnus Nicu Gaibu '12 speaks fondly of his U.S. Government and History classes, remembering the way that the information was presented; with first-hand accounts of the events, videos, and other means of teaching the students, outside of the traditional classroom experience.  When he returned to Moldova, Nicu started working with other FLEX alumni and local Peace Corps volunteers to incorporate his hobby for making film with his interest in teaching youth in Moldova more about their country, with the project Despre Moldova, About Moldova.
Since April 2014, Nicu and a team of FLEX alumni have been traveling throughout Moldova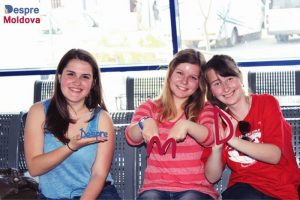 to collect and film stories, with the goal of creating short, 5-10 minute Youtube videos that capture various parts and themes of Moldovan history. The alumni team has released two videos.  In the first, former Romanian language teacher Lidia Sirbu, from Băcioi, Chișinau, shares her story of growing up in a small village of Moldova after the end of World War II (Video 1).  In the most recently released video Ecaterina Brus, shares some of the high and low moments of her life and reaches out to young people to embrace literature as a means to help them through hard times (Video 2). Throughout the summer Despre Moldova organizers will release a total of twelve videos.  All videos are in Moldovan language with English subtitles.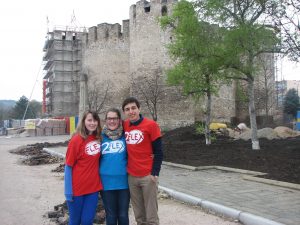 Nicu already has a strong Facebook following for his project and he was interviewed about Despre Moldova on the Moldovan TV Channel http://jurnaltv.md.  The alumnus will reach out to the Moldovan Ministry of Education to propose using these videos in history classes throughout the country.
In further developing his project, Nicu will reach out to a variety of groups, collecting stories from the diverse populations in Moldova to ensure that viewers receive stories from all over the country and all types of people.  The videos will be made available on the program website and categorized for easy access.
The Despre Moldova, About Moldova project consists of the FLEX alumni team of Nicu Gaibu '12, Daniela Danuta '12, Catalina Cucu '13, Olga Gustiuc '13, and Mihaela Petrov '13.  ​ The project teaser can be found here.