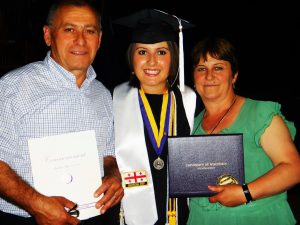 Born and raised in Telavi, Georgia, I moved to the United States with the help of the Future Leaders Exchange (FLEX) Program, a US State Department sponsored scholarship program.
As a part of my high school exchange program, I spent an academic year in Wisconsin, attending a local high school. Upon my high school graduation I continued my studies at the University of Wisconsin Stevens Point, earning my degree (B.A.) in Business Administration and International Studies.
Always looking for adventure, my life journey took me to Syracuse University, upstate New York, where I earned my Master of Arts in International Relations from the Maxwell School of Citizenship and Public Affairs. My studies focused on international organizations, global development, and post-conflict reconstruction. As a part of my academic program I was able to spend a summer in Geneva, working with the United Nations, and later moved to Washington DC, working at the Atlantic Council.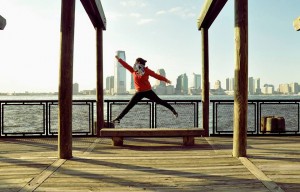 Upon graduation from the Maxwell School, I was able to secure a position with the World Bank, as a short-term consultant working with the Europe and Central Asia region, in particular on Kosovo and Macedonia. I am currently working at the Broadcasting Board of Governance, an independent federal agency that oversees all U.S. civilian international media. Equipped with the mission to inform, engage and connect people around the world in support of freedom and democracy, BBG is an ideal place for someone who wants to make a difference in this world. I currently work in the Office of Digital & Design Innovation, as a Multimedia Researcher/Blogger, supporting their platforms that cover the World Cup this summer.
It has been truly an amazing journey. I would like to conclude my note by expressing my gratitude to the State Department and the American Councils for giving me an opportunity to be a FLEX student 8 years ago. It has opened up so many doors for me. I will continue to give back and be an engaged citizen both in the United States and in Georgia.