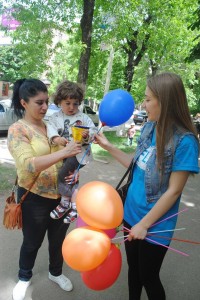 Lusine Snkhchyan '13 is the FLEX Alumni City Representative of the month of May 2014 and was nominated by Alumni Coordinator Alen Shadunts '09.  Lusine has been the representative of the Armenian city Vanadzor since November, 2013 and has succeeded in holding many events during her service. In May, the alumna organized three big events: one in cooperation with US Alumni Association of Armenia and the other one in cooperation with other FLEX City Representative – Hasmik Tonapetyan (CR of Gyumri). Lusine was one of the organizers of the Sport Competition between Lori and Shirak regions' alumni.
Lusine helped the Vanadzor representative of the U.S. Alumni Association of Armenia to organize and manage the Job fair in Vanadzor on May 31st and she also  gathered the alumni of Vanadzor to give away balloons to children in the city.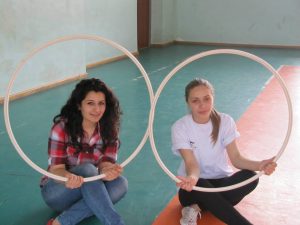 Motivating alumni and involving community members in service activities is not easy!  Lusine is doing a great job organizing events to involve community members in service events to make positive change in Armenia, Especially in Vanadzor.
Congratulations Lusine and thank you for the work that you do!