Four FLEX alumni were recently interviewed for the Civilnet.am "Hidden People" program by host Maria Titizian. Civilnet is an Armenian online TV news source broadcast over the internet in Armenian and English.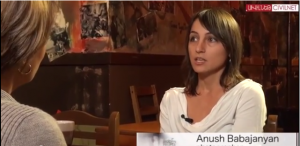 Anush Babajanyan '00(Yerevan) and her photographic depictions of life in Gyumri, Armenia following the 1988 earthquake was highlighted in an episode of Hidden People. She spoke about her work with human rights and migrant women laborers.You can watch the interview here.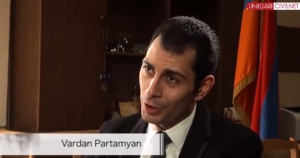 Vardan Partamyan '99 (Yerevan) is the author of several science fiction works and diligently contributes to the solution of social issues in Armenia.  He is the head of the Projects and External Relations Department of Hayastan All Armenian Fund. On "Hidden People," Vardan talks about his writings. You can watch the video here.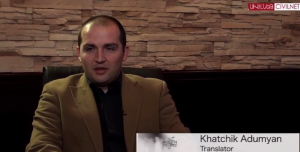 Khachatur Adumyan '96 a respected, sought-after English-Armenian interpreter speaks about the  practice and perseverance it takes to translate more than just words. You can watch the interview here.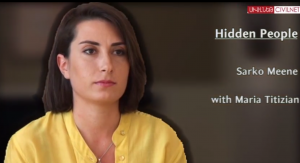 Armine Sarkavagyan '01 is an artist who goes by the name Sarko Meene. Her journey took her from the world of professional tennis to the world of art on different continents. Then, she returned to her native Yerevan after years abroad. In this episode of Hidden People, Sarko Meene spoke about finding solace and inspiration in her studio in the resort town of Dilijan and her latest painting collection, entitled "Beautiful Monsters." Watch Armine's interview here.