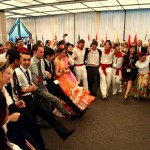 It's difficult to express all the benefits of Global Village, but definitely they were the best 6 weeks I have ever spent so far! Samir Khalilov  – FLEX '06 and Global Village '11
FLEX Alumni, are you interested in taking your business savvy and leadership potential to the next level?
Apply today for the Global Village for Leaders in Business and Industry 2013.   FLEX alumni who apply to attend Global Village will be eligible to receive a full or partial scholarship to cover the cost of tuition for this applied leadership, cross cultural training program, which takes place at the Iacocca institute at Lehigh University from June 23 – July 27, 2013.  Learn more about Global Village.
A message from Samir Khalilov, FLEX alumnus '06 from Baku, Azerbaijan and Global Village alumnus '11 encouraging all of you to apply for Global Village.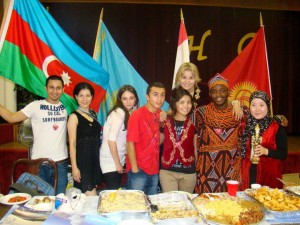 Fellow FLEX Alumni,
I'd like to encourage you to apply for the Global Village for Future Leaders of Business and Industry program. It's a great opportunity to meet Fortune 500 CEOs, work on a large scale consulting project, and meet other potential future business leaders. While on the Global Village (GV) I worked on a project for Bracalente Manufacturing Group, the project was about identifying potential business expansion models around Shanghai as well as identification of potential business partners who would be willing to outsource part of their production to our client. Every day during the 6 weeks we were meeting with really interesting people: angel investors, venture capitalists, lawyers, investment bankers, small company owners and so on. One of the most exciting days was the trip to New York Stock Exchange where we got to spend some time with brokers from Goldman Sachs and Barclays. It's difficult to express all the benefits of the program, but definitely they were the best six weeks I have ever spent so far. At the end of the program, it was really difficult to leave, to say bye to people we became so close with, but as we say at GV, "That was just the end of the beginning". I wish you all to experience Global Village as it will change your life, forever!
The application deadline for Global Village is March 15, 2013.
If you are interested in learning more about Global Village from an alumnus/a of the program, please contact the FLEX Alumni Office.  Global Village alumni of various years of the program have reached out and offered to advise alumni interested in applying to the program.