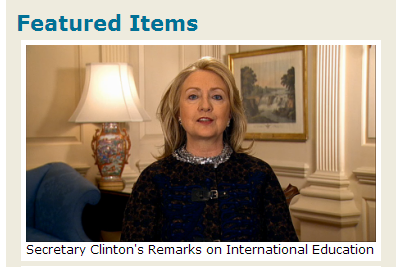 Secretary Clinton's Remarks on International Education for International Education Week 2012
In celebration of International Education Week (IEW) 2012 FLEX students currently in the U.S. together with FLEX alumni in their home communities held events to highlight the value of their FLEX exchange experience and share information about their countries with their communities.
Some highlights of IEW 2012 include:
Alumni in Tbilisi, Georgia organized the Cultural Cocktail – Celebrating International Spirit 2012.  Together with American Corner and Youth Association DRONI partners, alumni worked together with 45 visitors at the American Corner to present information about different countries.  Representatives from Nigeria to Iran and Italy to U.S. presented their cultures and traditions and brought national spirit to the international level.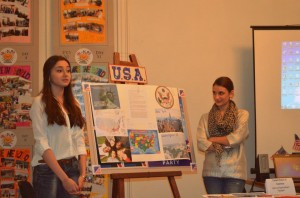 Sixty Chisinau, Moldova high school and university students took part at International Education Week event organized by FLEX alumni at the American Resource Center.  The event "Learn about the USA during International Education Day gave participants a wonderful opportunity to learn more about American universities and high schools, American culture and people, and exchange program opportunities.  Speakers at the event included Brent Israilsen of the U.S. Embassy Public Affairs Section, Peace Corps volunteer Michael Watts, and alumni of the UGRAD and FLEX programs.  Recently returned FLEX alumnus Cristian Plugaru moderated the event.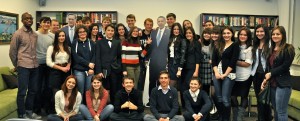 Bishkek alumni organized an Evening of Poetry in memory of Kyrgyz poet and writer Chingiz Aitmatov for IEW. The charity event included a screening of a film about Aitmatov and a presentation by the author's sister Roza Aitmatova and other guests who shared their memories and read the author's works.   The speakers demonstrated to the young audience the importance of education through literature.   Participants of the event were encouraged to donate money and books for the Rehabilitation Center for homeless children.  More than 30 people contributed and the drive will continue through December 1.