American Councils President Dan E. Davidson testified yesterday before the Senate Homeland Security and Governmental Affairs Subcommittee on Oversight of Government Management, the Federal Workforce, and the District of Columbia, chaired by Hawaii Senator Daniel Akaka.   The hearing was titled "A National Security Crisis: Foreign Language Capabilities in the Federal Government."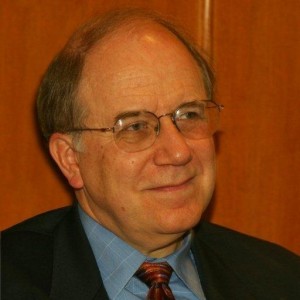 In his testimony, Dr. Davidson noted, "I cannot emphasize enough the critical importance of developing a pipeline of young students who begin foreign language instruction at an early age.  It is important that the funding that is invested in language programs…is invested early– so that we have an established system in place that produces foreign language speakers at the highest levels of achievement."
Dr. Davidson also noted that in-country, immersive experiences are necessary for developing professional levels of foreign language capability, but such opportunities are too few for American students and teachers.  "Success in acquiring and maintaining proficiency in a foreign language is closely associated with substantial periods of immersion in the target language and culture, yet access to appropriate high-quality overseas immersion training has been unavailable or beyond the reach of most American students and teachers, particularly those in the critical languages, until recently," he told the Committee.
In his opening statement, Senator Akaka said,  "As U.S. businesses of all sizes look to expand, they need employees with the foreign language skills and cultural knowledge to access overseas markets. Our national and economic security is closely linked to how well our schools prepare students to succeed in a global environment."
Throughout the hearing it was noted that an impressive variety of federal programs are indeed working to bolster U.S. language learning. Examples of such programs include the Department of State's National Strategic Language Initiative for Youth (NSLI-Y), Critical Language Scholarships (CLS), and the STARTALK program; the Department of Defense's National Security Education Program's (NSEP) Boren Scholarships and Fellowships; and the Department of Education's Title VI and Fulbright-Hays programs. More investment in these and other programs, and more inter-agency collaboration, are needed, however, to build a robust language pipeline to maintain the U.S.' national and economic security in the 21stcentury.
You can download all 13 witness' testimonies, and watch the full hearing, on the Homeland Security and Governmental Affairs Committee's website.